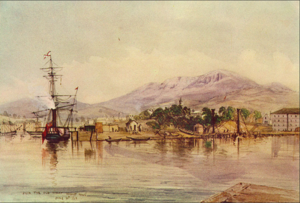 Moving past the walls – finding a way through
Every hero needs a villain. At this Hotel development on Hobart's water front we met with what's sometimes seen as the villain to development, significant heritage, and found a way through that left all parties happy.
It might be hard to imagine looking at Hobart's waterfront now, but in the early 1800s the landscape was vastly different. Where the luxury hotel now sits was a bay surrounding a small rocky island that served as Tasmania's first Jetty. This was Hunter Island.