A Last Resort for Patients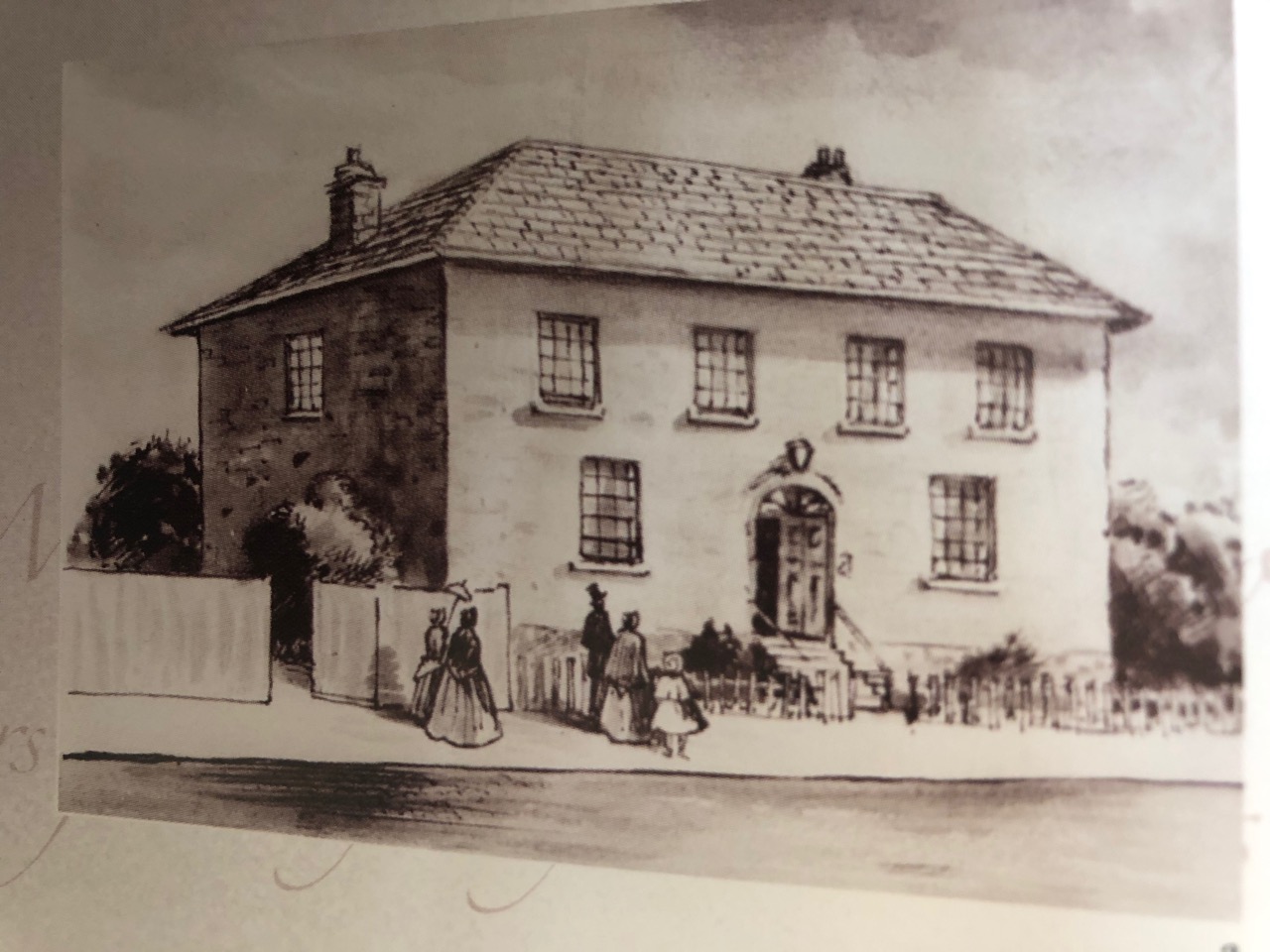 The Cornwall Hospital
Every so often in my investigations I come across a real gem of a site that we can no longer see in the town scape. Launceston's first colonial hospital, located on the corner of Balfour and Wellington Streets, is just such a place. As I looked into the location I found that it was a very significant and important place in Launceston's history. It has also been largely forgotten as places often are when they are no longer visible.
The HM Colonial Hospital (The Cornwall Hospital) – A Short History
The first building on this site was the 'British Hotel', built in 1830. This two-storey building was reportedly a very popular place in the early 1830s. A big part of this popularity was because it contained the largest ballroom in the town at the time (15 feet by 16 feet with adjoining anterooms) and as a result, was host to the most popular theatrical groups in Tasmania. There was also a separate kitchen, stables and yard at the rear. It must have been quite a place to be seen in the early days.
By 1836 the British Hotel had lost its popularity due to a number of newer hotels being established in Launceston (there was a surprising number of hotels in Launceston in relation to the population size - one has to wonder about the amount of alcohol being consumed in Launceston). The British Hotel was then rented to the Government to convert to the H.M Colonial Hospital (or the Cornwall Hospital).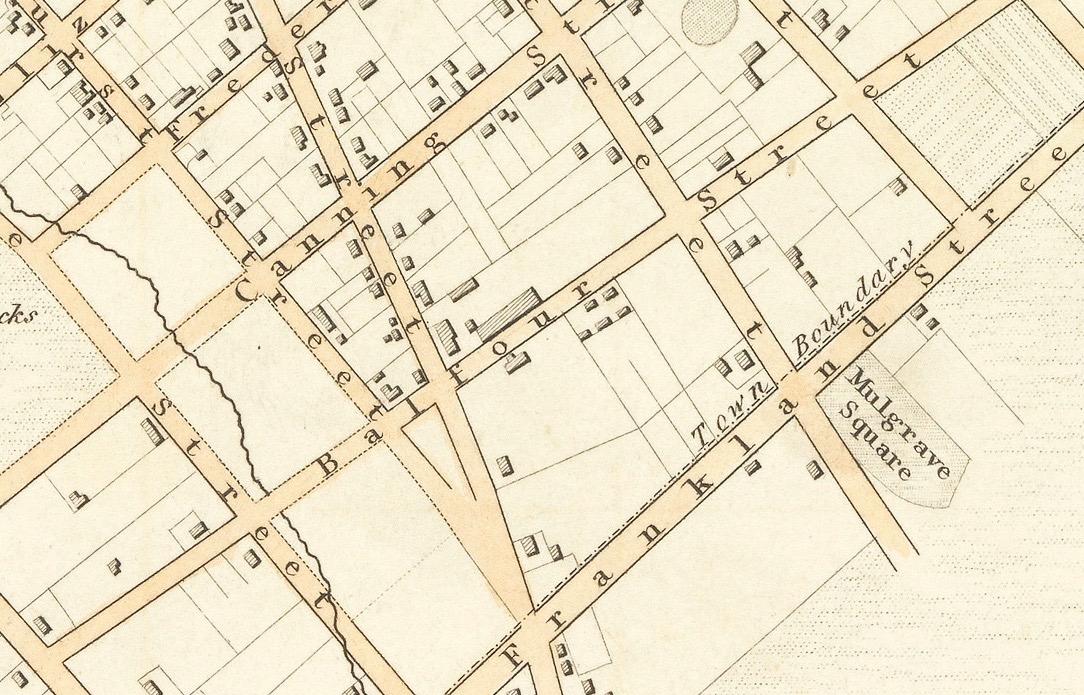 There was still not an adequate health facility in Launceston in the late 1850s. In fact, things seemed to be getting worse and a graphic and damning report and a petition was prepared by the Legislative Council and House of Assembly. The accompanying public submission was signed by William Henty on behalf of the local populace and recommended that a new public hospital be erected at Mulgrave Hill – the H.M Hospital was in such a state that people preferred to remain at home than go to the hospital. Doctors were unwilling to put up the money, effort and responsibility necessary to visit and treat people in their homes and the hospital remained the only facility available for treatment for the severely ill (remember that you were only going to go there as a last resort because the place was considered to often be a death sentence!).
As a result of continued petitioning, the Government in 1860, accepted a tender to build a new hospital – the Launceston General Hospital in Mulgrave Square, Charles Street Launceston. This is the site behind where the 'Charles' is now located.
REF: Jenny Gill, 2017, 'Other Hospitals in Launceston – 19th to the 21st Century' and Anne Green 2007, 'A Model Municipality: Places of Management, Mentoring and Medicine in Launceston.
The Cornwall Hospital was a hospital that prioritised military and convict patients over other settlers (and this was affirmed in a decree by Governor Frankland in the late 1830s). It was, however, the only health facility in Launceston and there was an understandable relaxing of these rules in reality.
It was, however, described as a 'last resort' for patients due to 'overcrowding, filth and vermin'. It was apparently a place that people wanted to avoid if possible. In fact, it had a reputation as a place where patients tended to not recover from.
Because of the appalling conditions the Colonial Government passed control over to a Board of Trustees in 1854 in an effort to improve conditions. The Government granted 1000 pounds annually (with the proviso that 20 beds be set aside for paupers) to its maintenance and later another 1000 per annum when this was found to be insufficient (with the further proviso that any paupers were to be admitted if they needed care). Any shortfalls in this budget were meant to be made up from public subscriptions and donations. Despite this, the conditions failed to improve and the Government took back control in 1857.
So what's at the site now
The site was purchased by Henry Reed in 1877 and within two years he had demolished the hospital and built the Dunorlan Terraces (named after his home in England) which stand right on the corner of Wellington and Balfour Streets today (right). Around the corner, where the outbuildings, stables and other buildings stood we have a c.1880 Victorian Italianate house and some newly built modern units (far right).