Burning Lime, burning time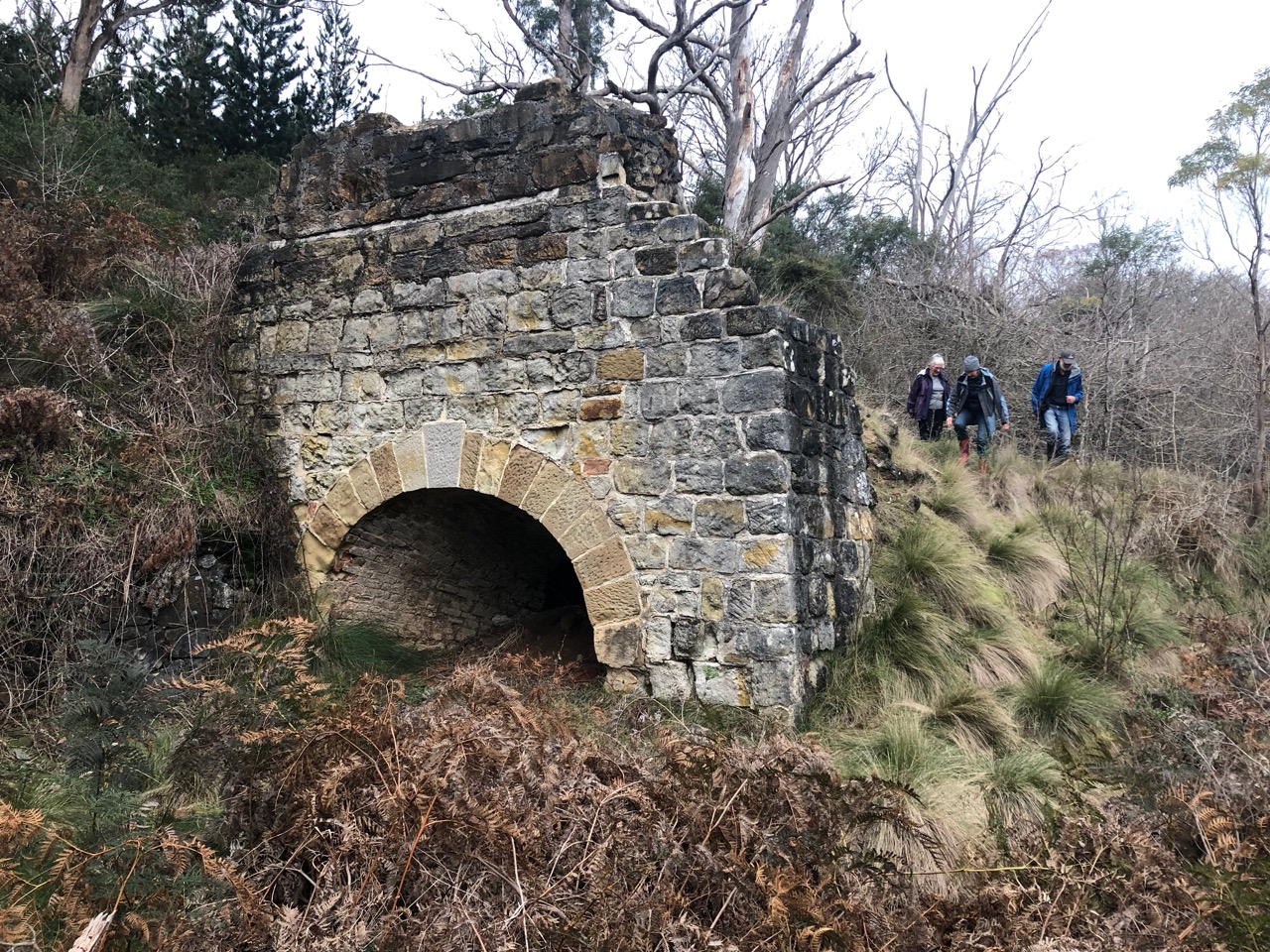 Introduction
Recently I visited the Middle Arm limestone quarries and lime burning kiln on the Tamar River.
It was a bit of a rushed trip, tacked onto the end of an historical tour which focused on visiting four 1830s properties around Rowella. The whole day had been really exciting and the lime burning site was an added extra and unexpected surprise.
The setting

The lime burning site is located at Middle Arm near Beaconsfield. It's on the bank of a small creek that flows into the Tamar River and there is nothing from the road to indicate it is there. To get to it you need to bash your way through scrub while climbing up and down the banks of the creek. Quite a task. Further up there is an overgrown track which does provide slightly better access but at the time I didn't know that.
The kiln and quarries are on Crown Land and the other features (such as convict huts and the smithy marked on the 1830s plan at right) are on the adjacent privately owned land currently under pine plantation.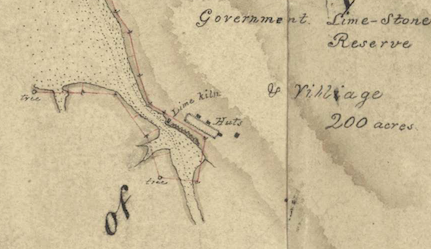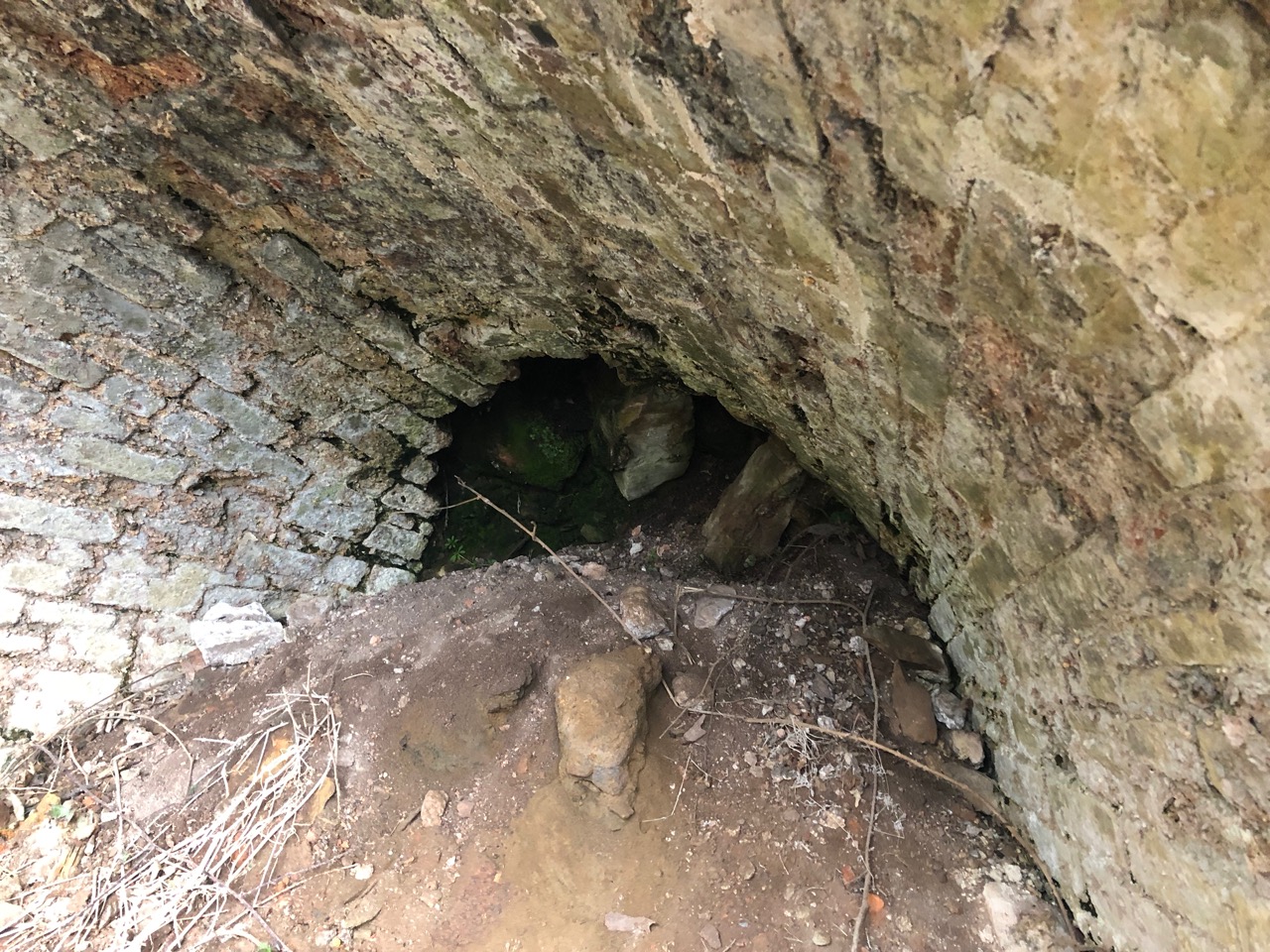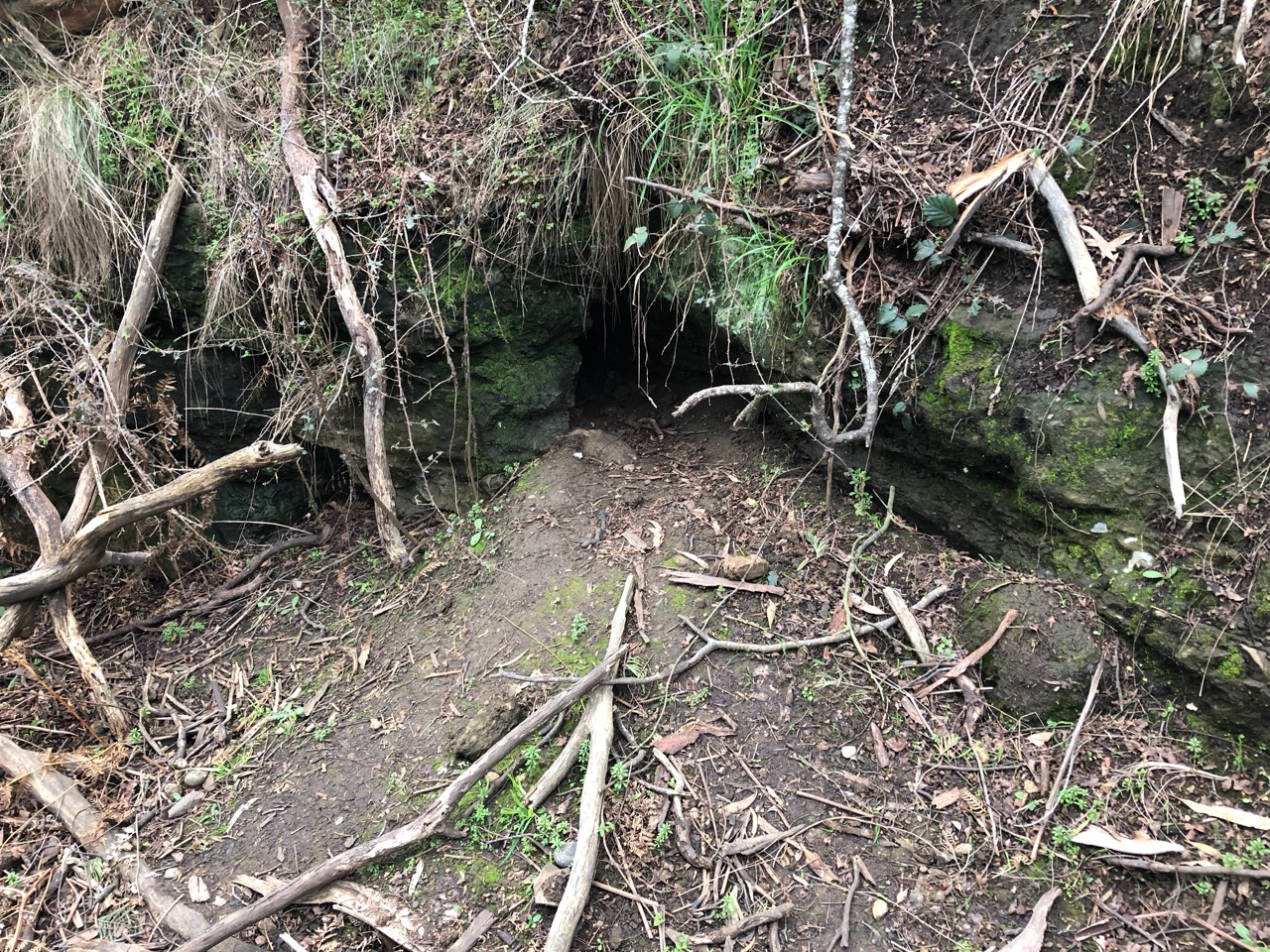 Background
This lime deposit (which includes some nice fossils) was first discovered in 1804 by Adolarious Humphrey (1782?-1829) (with William Collins), a mineralogist tasked by David Collins (who later settled Hobart) to scout the Tamar with a view to a settlement in the north of Van Diemen's Land. Because the settlement at Port Phillip (in Victoria) was failing due to a lack of resources, especially fresh water, Humphrey was primarily concerned with finding a good supply of freshwater. Apart from the South Esk (at Cataract Gorge), the party only found a small stream at Supply River (further south from Middle Arm). At Supply River, Humphrey, carved 'A.H 1804' into the dolerite rock and this can still be seen incised into the rock today.
The Middle Arm limestone deposit was noted by Humphrey as being of high quality and suitable for lime production. Despite this, it remained untouched until 1816 when lime was required for buildings at George Town.
The lime kiln (pictured above) was built by convicts along with the huts, the smithy, a wharf and sheds. The limestone quarries can also be seen at the site (left) and are quite substantial. The kiln itself has a beautiful sandstone arch and is made of hand made bricks (see my blog on bricks - When is a Brick not a Brick).
Lime burning
Some interesting facts about the kiln and burning limestone:
The limestone was quarried from the banks of the creek (pictured above) and broken into 20 to 60mm pieces to be 'burnt' in the kiln.
Fuel was stacked (local brush and timber) at the bottom of the kiln and a layer of limestone added on top. Layers were then alternated until the kiln was fully stocked. Layer size was a precise process to maintain correct burning temperatures. The inside of the kiln was dished to allow the lime to sink (like in a funnel).
The top was covered with soil and holes were poked into it to allow air to penetrate, maintaining the high temperature.
The kiln was lit and left to burn for about three days and then to cool for two days. The remaining calcium oxide (lime) would then be raked from the base of the kiln through the beautiful sandstone arched access hole (shown above) and put into sacks for storage - the whole process taking about a week.
Temperature control was critical for the heat to drive out the carbon dioxide in the limestone (a chemical reaction where lime carbonate becomes calcium oxide). Too hot a fire resulted in burnt lime (useless for mortar) - too cool a fire resulted in no reaction at all. Understandably temperatures could vary throughout the kiln and wastage was an ongoing problem.
To combat this, Kilns were built to very precise sizes to maximise the successful production of lime and minimise wastage.
When water is added to the calcium oxide a violent reaction takes place (which looks kinda impressive) and calcium hydroxide is produced. This is known as slaked lime and useful for bonding or mortar.
Burnt lime was highly prized as mortar for bonding bricks (and was also used for white wash and fertilising paddocks to balance acidity).
Lime mortar was in some ways superior to modern cement as it allowed early buildings to move, minimising cracking.
Limestone for lime making was also mined at other places in Tassie such as at Fossil Bluff on Maria Island. It could also made by burning shells in natural shell deposits or from shells found within middens made by Aboriginal people.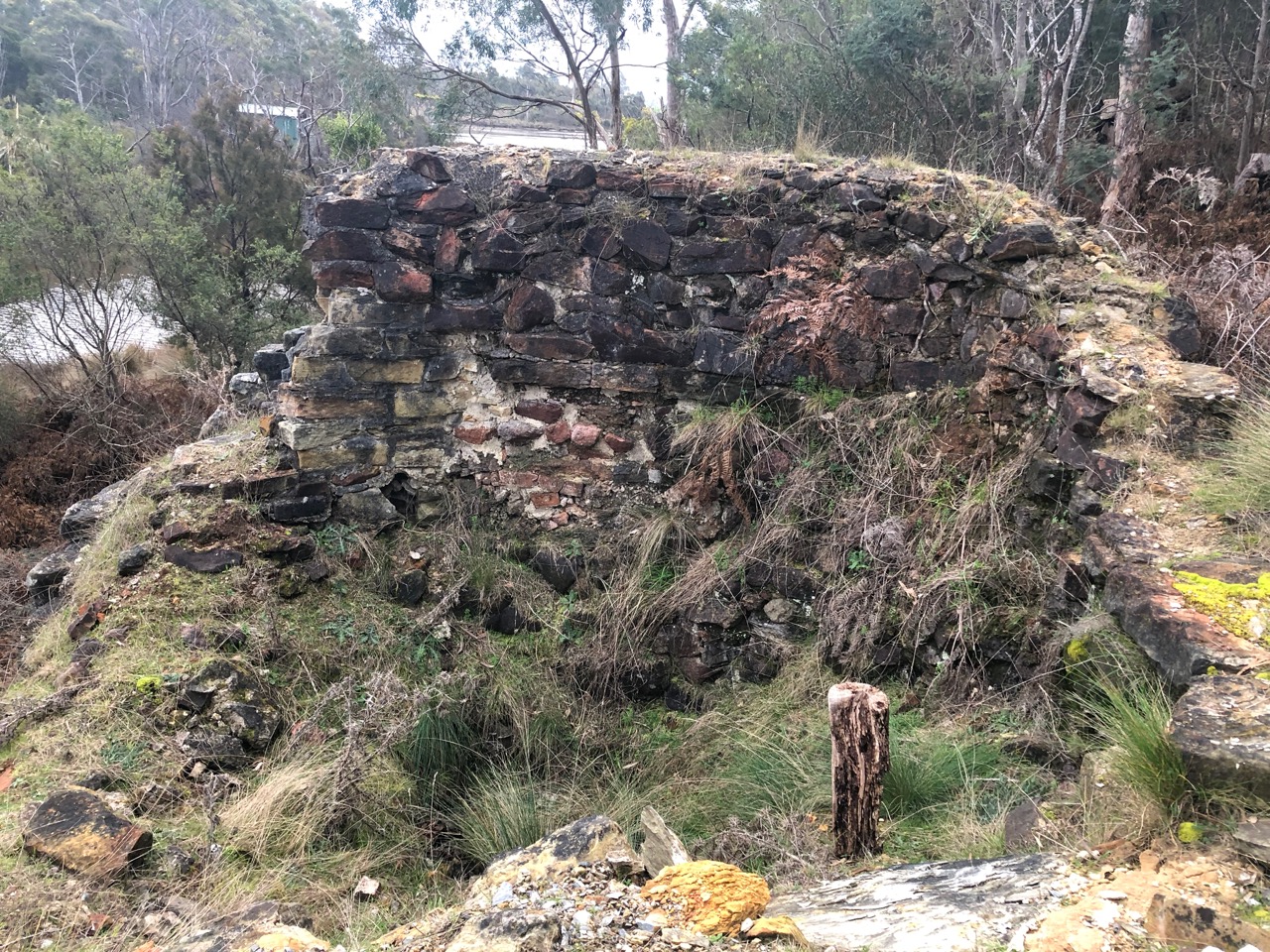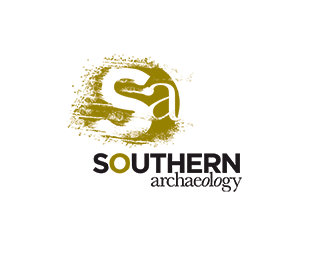 Have your say
I'm interested in the your feedback, opinions and ideas about this site. Let me know - post here, email or phone me (all my details are on my website www.southernarch.com.au)