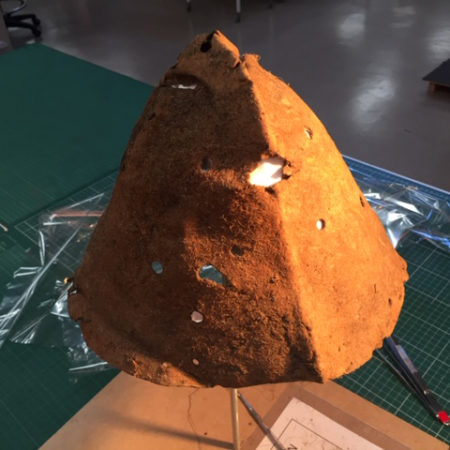 What about this hat?
It's the oldest hat we've unearthed and the only one of its type in Tassie.
In November 2018, we excavated this old felt hat from a convict site near Launceston. Organic items such as this are rarely found intact under the ground and it is currently being conserved at the Queen Victoria Museum and Art Gallery in Launceston (QVMAG).
Initial research by the museum indicates that it is very old (pre 1900), was made in a hat mould and would have been black or blue originally. Apart from some insect damage it is in excellent condition. This is pretty amazing considering it's been under the ground for over 100 years (maybe 182!!)
​When the hat was first found, we had to work quickly. Believe it or not we popped it into a plastic bag and put it on ice in an esky. My wife tells me that's what you have to do with an amputated finger. (Cool). Then we zoomed it off to the museum for analysis by the conservators.
We'll keep you posted on what they find. Stay tuned...