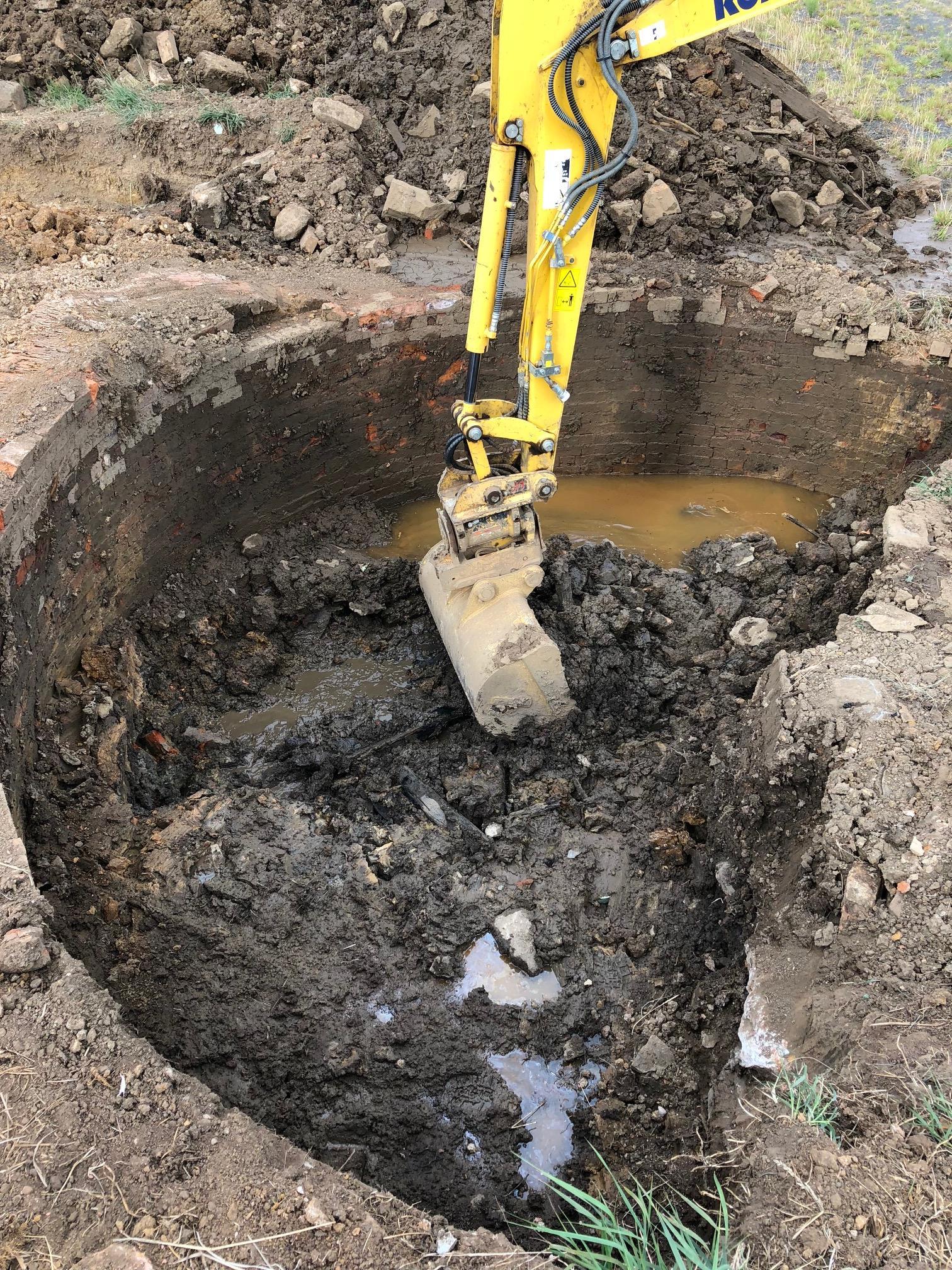 Water is such an important commodity and no less in bygone eras, except in those days (and this reservoir dates to the mid to late 1800s) you couldn't just tap into the local supply.
This reservoir was around 6 metres wide and 2 metres deep and hand dug and hand packed with clay behind the handmade bricks. What a job, those pioneers knew how to work!!
Southern Archaeology uncovered this beauty while on the job at a site in Tasmania. It was filled with material from demolition of other structures around the area. It was a little unexpected.
So it really was...Well Well Well, what have we got here. Well, maybe not... we had seen it in our research - on an 1947 aerial.